BATS CANADA - THE BAT REMOVAL EXPERTS OF ONTARIO
We are the most experienced company in Ontario
specializing in bat removal
HOMESTARS REVIEWS
GOOGLE REVIEWS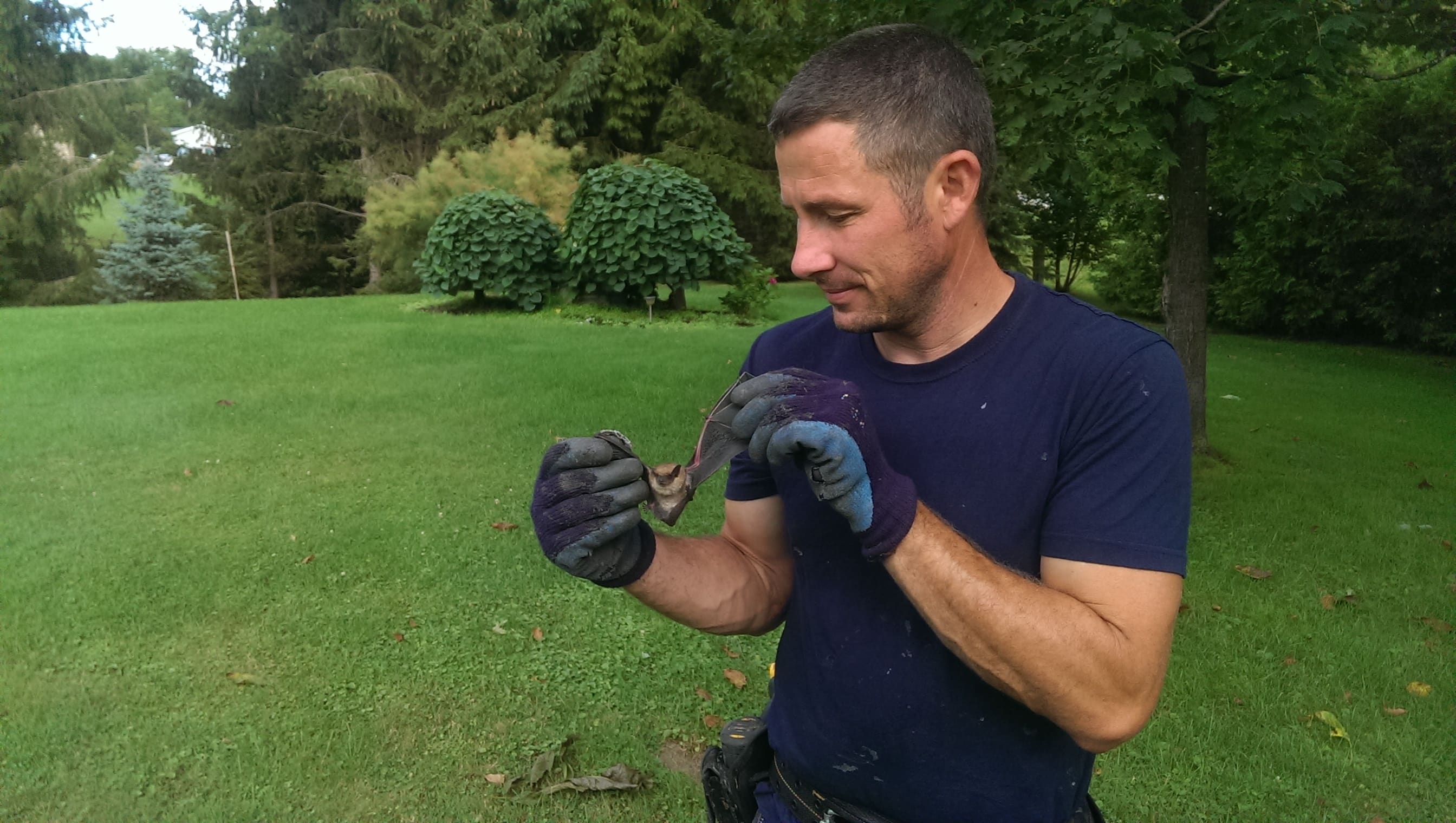 Bat removal
We will bat proof your home while answering any further questions you may have. Bat proofing your home in most cases will be completed the same day.
inspection & Attic clean up
Attic clean up is the 2nd step in the process and it is usually performed after we have inspectede the attic and determined that there is a need for it.
 WHY CHOOSE BATS CANADA FOR YOUR BAT REMOVAL
EXPERTS ONLY-OVER 20 YEARS SPECIALIZING IN BAT REMOVAL
PRICING – PRICES FAIR & COMPETITIVE WITH NO SURPISES
WARRANTY-COVERAGE OF THE WHOLE HOUSE
CUSTOMER SATISFACTION-aVERAGE CUSTOMER RATING 99%
TRACK RECORD – LONGEST STANDING COMPANY SPECIALIZING IN BAT REMOVAL IN onTARIO
I have a bat in my home flying right now. What do I do?
Do not panic. The bat is not going to attack you.
Avoid sudden moves and open a window or a door.
Bats sense airflow so they will  find their way out once a window is open.
In the case you have to actually grab the bat and throw it out, use a towel and heavy gloves if available.
Do not chase it. Just let the bat settle somewhere.
Calling for removal of one bat is usually a waste of money because by the time someone gets there the bat has probably found a way back in the walls.
For a Step by Step Bat Removal Guide click the link below.
dangers of having bats living in your home.
They carry rabies.
The bat droppings or bat guano can cause histoplasmosis in humans and pets.
Symptoms of the disease can be flu-like, to begin with, and also affect in vision, hearing, and the heart's performance.
The damage they cause requires major attic cleanups and renovations.
They carry bat bugs, ticks, flees and other diseases.
For more information click the link below. 
3 signs to look for if you think you have bats
Bat Droppings
Bat Droppings can be found in the attic or around the house where bats either tend to roost or enter the house. If you see bat droppings in your attic then you definitely have a bat problem and your require bat removal. If you find them around your property then it is not exactly certain if they are using your building or just roosting there. For more information please visit our page Bat Droppings.
Bat Entry Holes
This is the most obvious way to see that you have a bat problem. If you can see bats leaving your home at dusk, that means you have a bat infestation. Bats will typically leave the home at dusk to feed and stay in your home during the course of the day. Bat entry holes have usually brown staining around them if they are heavily used and they are easy to identify even from the ground.
if you had a bat during the winter
If you had a bat show up in your home then you definitely have a bat problem. Bats hibernate during the winter in your home and a few times in their hibernation they tend to wake. Chances are a bat got lost after it woke up. Bats that hibernate in homes are the Big Brown Bats. For more information please visit our page Winter Bats.